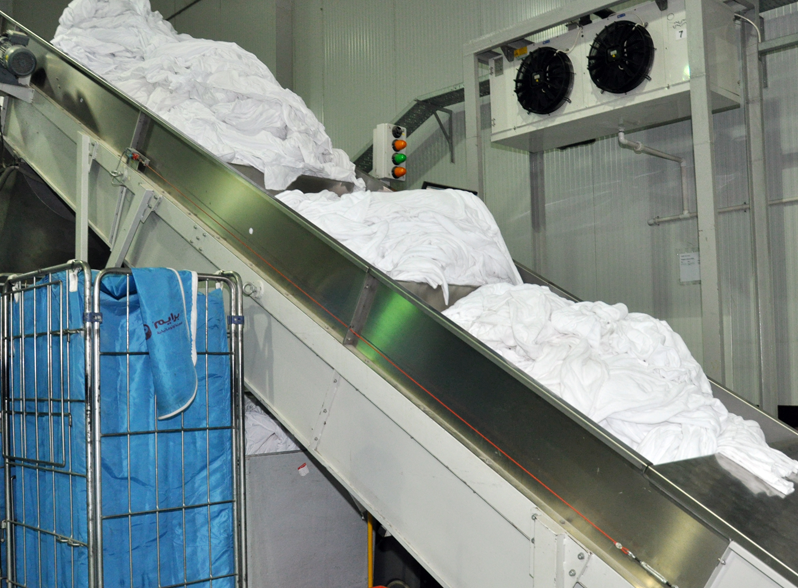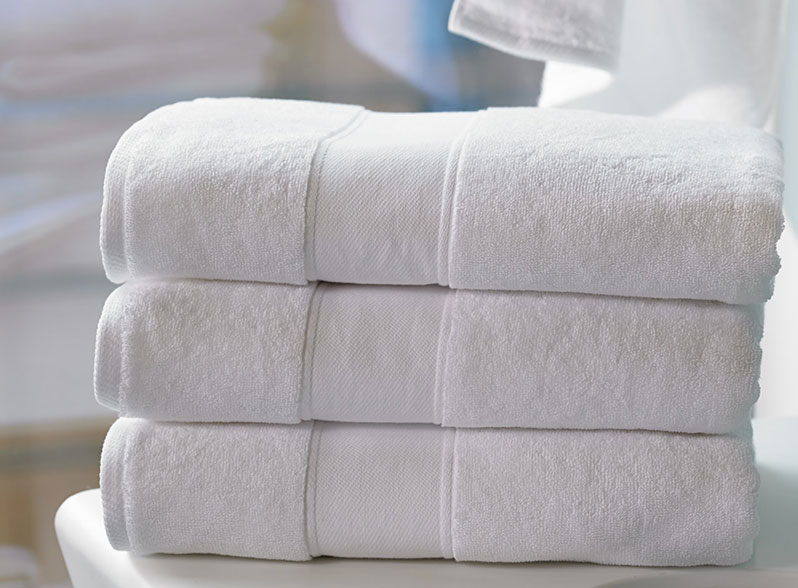 Washing and drying
a. Working through a tunnel, does not only give a big capacity of 1200 Kg's per hour, but it is the right way to work for example blankets as it keeps the clothe items in good shape and extends its shelf life. This machine, unlike washing machines, does not get a lot of mechanical action or friction to clothing. Simply, washed in water baths that make turns 300 degrees and every three minutes, transfer it to the next chamber, with a 360 degree turn, therefore, as our machine has 12 chambers, the clothes will be in the tunnel for 36 minutes.
The life of the garments has an end, and they have to be in good condition to be used by customers. We can ensure that conventional washing machines destroy the material rapidly as its mechanical action and rotation is much faster. A garment can withstand about 75 washes in a conventional washing machine, but in a tunnel it can exceed 150 washes.

b. Using a tunnel for working is much gentler on all fabrics as the clothes tumble, not spin like in a washing machine.

c. Drying in special ultra-modern presses and using a hot oil boiler, will dry the clothes by only pressing (not spinning) and as the temperature is much higher, the drying time is less than half, which will again extend the shelf life of the clothes.

d. To wash the clothes we use steam or electricity, for ironing and drying we use thermal oil which is the best and also the safest energy to protect the fabrics. The system consists of heating the oil via a special boiler and circulating the oil inside the dryers and the ironers at a temperature of 220 °C and without direct contact with the clothes. This high temperature will allow a much faster drying and ironing. For example, 100g of blankets will need 60 minutes in a conventional dryer. With our dryer, 20 minutes is more than enough.

e. We do confirm that using this system of washing, drying and ironing wills double the shelf life of all garments.